Your people were very efficient and professional. Thank them again for me. If any of our friends are looking for your type of services I will be highly recommending you.
Thank you for all your help. We are very pleased with the work that was done and will certainly be recommending Insulvac to friends and family.
I engaged Insulvac (Gavin and his team) to vacuum the roof cavity which had layers of more than 40 years of dust. The team did a fantastic job and installed insulation. The team and the young lady in the office was very efficient and was prompt in their service. I strongly recommend them for the cleaning of roof cavity.
Reflective Foil
Reflective foil insulation is designed to block radiant heat transfer across open spaces. Because it absorbs and emits only a small amount of heat it is most effective at keeping your home or building cool in hot, sunny climates. Reflective foil insulation can be used under roofs, in walls and under floors.
At Insulvac we recommend the Kingspan AIR-CELL® Range:
✓ Glareshield®
✓ Retroshield®
✓  Insulaire®
✓  Insulbreak®
✓  Permishield®
✓  Permifloor™
The Kingspan AIR-CELL® range is a versatile range of high performance fibre-free reflective insulation for roofs, walls and floors. Australia's leading thermo reflective insulation has not used CFCs/HCFCs in the manufacturing process and has zero Ozone Depletion Potential (ODP)
Kingspan AIR-CELL®'s highly reflective foil first reflects up to 97% of radiant heat away from its surface. The small amount of heat absorbed is then further reduced by the conductional resistance of the polymer air cell structure, keeping you cool in summer and warm in winter.
Kingspan AIR-CELL®'s resistance to all forms of heat flow translates into energy cost savings of up to 50% for the building occupier and reduced greenhouse gas emissions for the environment.


Features and benefits of AIR-CELL®:
✓  Advanced thermal performance – helps achieve a 5 star house energy rating
✓  Three products in one – provides a protective barrier, insulation barrier and radiant barrier all in one
✓  Fibre-free, non-allergenic, and non-irritant – non-asthmatic and poses no health and safety risks, ideal for asthma or allergy sufferers
✓  Easy to handle and install
✓  Tough, strong, durable – hail resistant, unique anti-tear surface material
✓  Waterproof and unaffected by moisture – ideal in humid climates and protects against water damage
✓  Anti-bacterial and anti-fungal – will not promote the growth of fungi and bacteria
✓  Rodent and insect resistant – does not provide a nesting medium for rodents, birds or insects
✓  Excellent acoustic properties.
✓  Suitable for both new and renovated properties
✓  Australian Standard Compliant – CodeMark certified* to comply with the BCA and Australian Standard AS/NZS 4859.1 *Except Kingspan AIR-CELL Insulaire®
Quality Assurance Guarantee
1000's of Happy Customers
Over 20 years of Experience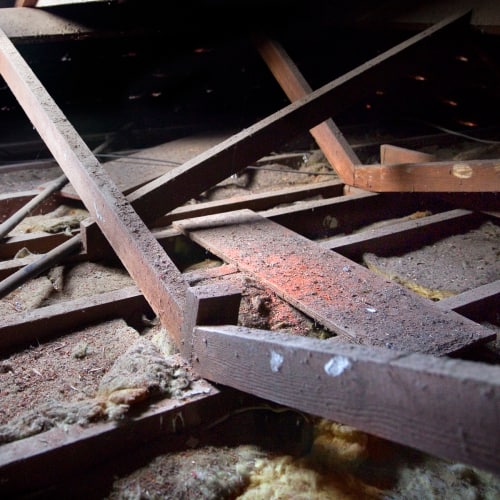 CAVITY CLEANING
When work is done in your attic or on your roof most likely there is a mess left behind. Over time more mess accumulates in your roof space and this could weigh your ceilings down.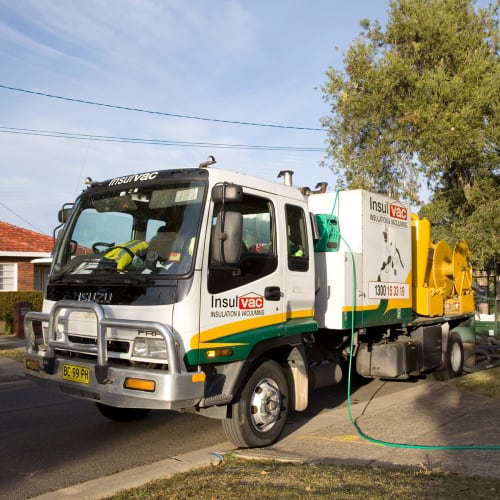 INSURANCE WORK
All our work is quality assurance guarantee. Insulvac takes pride in all aspects of our service delivery ensuring we leave you happy with our work and service.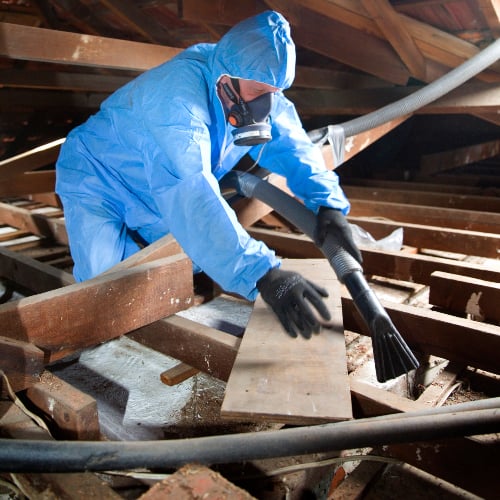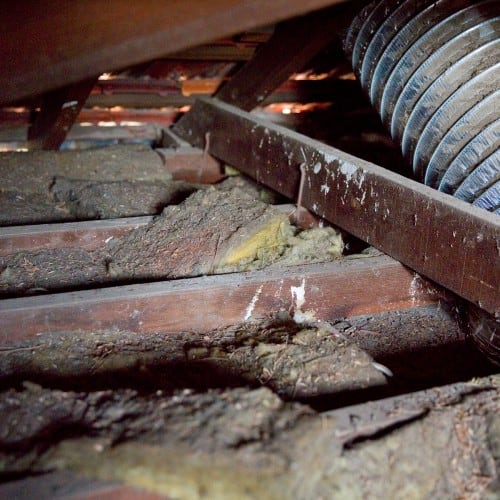 LEAD TESTING
Because Lead is cheap and useful, it is found in many products and places in the environment. Over the years large amounts of dust collect in your roof space, often containing lead; we could be talking about your attic right now!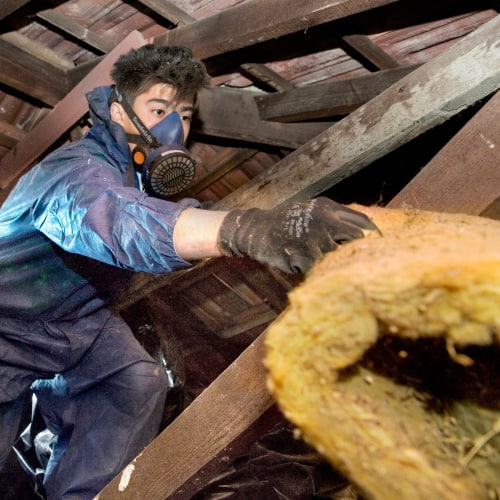 INSULATION REMOVAL
We cannot put enough emphasis on the immediate benefits for your family and the long-term benefits for our environment from insulation removal and replacement. It's a smart move for everybody.