Reviews
Here is a small selection of unsolicited communications and Google Reviews we have received from our customers. From all across Sydney and beyond, we have been vacuuming, cleaning, extracting dust, lead and asbestos and installing our products for families and businesses. One wouldn't expect that our kind of work would inspire anyone to write thank you letters, but when you consider that home is where the heart is, the feeling of knowing that your roof is safe, clean and playing a critical part in keeping your home cool in summer and warm in winter, saving on energy bills and improving every day comfort, perhaps it is understandable.
☆☆☆☆☆
I've got my trusted sparkie in the attic space relocating some powerpoints and he is gobsmacked at the quality of your work!!!!! Your guys did stuff he says most just skip over. Again I want to thank you for the job you did! Cheers,
☆☆☆☆☆
Hi Grace,
We recently used Insulvac to insulate our entire newly purchased home. Right from the start the service was fantastic!
Gavin was extremely accommodating and down to earth in his approach. The actual installation was smooth with no hiccups. All extremely professional!
We had builders working on our home at the time of the install that needed to get up into the roof after the job had been completed. They said the Insulvac job was extremely well done; very neat and very clean.
We have noticed a huge difference since the installation in terms of heat retention & look forward to a cooler summer.
We would highly recommend Insulvac to anyone & everyone! It was a great pleasure dealing with Gavin, Grace & the team!
Thank you! Cheers
☆☆☆☆☆
Hi Gavin
I engaged Insulvac (Gavin and his team) to vacuum the roof cavity which had layers of more than 40 years of dust. The team did a fantastic job and installed insulation. The team and the young lady in the office was very efficient and was prompt in their service. I strongly recommend them for the cleaning of roof cavity.
Thanks
☆☆☆☆
☆
Thank you for all your help. We are very pleased with the work that was done and will certainly be recommending Insulvac to friends and family.
Kind regards,
☆☆☆☆
☆
We would like to thank Gavin and the Insulvac team for a really professional job they completed for us that included vacuuming, cleaning, insulation and adding a roof vent. They were prompt and courteous in providing a quotation as well as advising us on specific requirements. We are very satisfied with the workmanship and the completed job. We would recommend them as a company of first choice for all insulation, vacuuming needs.
☆☆☆☆☆
The guys were very professional and did a good job
☆☆☆☆☆
We would like to thank the Insulvac team for cleaning and insulating our roof cavity at our Summer Hill residence.
Gavin was prompt in providing a quotation as well as advising our specific requirements.
The team arrived on time and carried out the works in a courteous and professional manner.
We are very satisfied customers and can recommend the Insulvac team on doing a thorough job and providing a high level of service.
☆☆☆☆☆
I'd like to add that the Ventis Ventilation that I had installed in the first place is now working beautifully with a clean roof and cavity and insulation!
☆☆☆☆☆
Thank you Gavin and Amit for a job that was as professionally organised and as efficiently carried out as your website promised. I am delighted with my clean, insulated roof cavity and enjoyed having you around!
☆☆☆☆☆
Raymond and Maher have just finished – very happy, very professional. They worked without a break…I have signed to say that we are happy with works Will recommend Insulvac
☆☆☆☆☆
I thought if you're interested to know, when I arrived home on Tuesday at 6:30pm the outside temperature in Bexley was 38 degrees and the inside temp of my home was 28.2 degrees. A favourable delta of 10 degrees. I switched on the AirCond and in 2 hours I had achieved 24 degrees with minimal humidity and that temp remained throughout the entire night. The 'new' insulation has assisted with reflecting the heat transfer immensely. Thanks again. Have a lovely time with your family.
☆☆☆☆☆
My thanks to Gavin and the two workers for a fabulous job at Allan Street, Roseville Chase
☆☆☆☆☆
…Please pass my thanks on to Gavin and Ray for the great job. We can now continue with our renovations without worrying about what's lurking in the ceiling 🙂
☆☆☆☆☆
Thank you very much and big thanks to Gavin and his colleague for a fantastic job last Fri with the ceiling spaces! And for cleaning up previous mess there that was there from another day when the electrician cut into the ceiling. Extremely thorough and thoughtful! Greatly appreciate it and appreciate Gavin's very professional, friendly and easy going, good humoured manner.
☆☆☆☆☆
I want to thank Gavin and his team, especially Maher and Amit who are excellent tradesmen. The care and attention to detail was of the highest order. The insulation job at hand was challenging to say the least and I am pleased that I went with the right company to do the install.
☆☆☆☆☆
Many thanks to Gavin and his team. Gavin came out and did a thorough inspection of what needed to be done. They did a great job cleaning out the roof space and installing downlight covers and new insulation. There were 8 gigantic bags of stuff taken out. Insulvac came out on time and I now have a clean roof cavity but more importantly there are proper downlight covers for safety reasons. I can thoroughly recommend Insulvac
☆☆☆☆☆
The first winter in our new home was very cold so we made ample us of heaters. However out subsequent electricity bill was shocking, so I started researching ways to insulate our home better such as ceiling insulation and underfloor insulation. This included web research, bouncing ideas off a builder mate and calling about half a dozen insulation providers to discuss our requirements.
The call to Gavin was one of the later calls I made to the insulation providers I had Googled and I was immediately struck by his in-depth knowledge of insulation, his sincerity and his willingness to explain the various insulation options open to us (unlike quite a few of his competitors whose sincerity and knowledge seemed more questionable). He also went above and beyond when it came to helping us choose the best type of underfloor insulation for our needs. Cost was also competitive, so it was very easy choice in choosing Insulvac to insulate our home, and they did a great job.
It's rare to get such a trustworthy service at such competitive rates, so I have absolutely no hesitation in recommending Gavin and his Insulvac team to others, we are very happy.
Quality Assurance Guarantee
1000's of Happy Customers
Over 20 years of Experience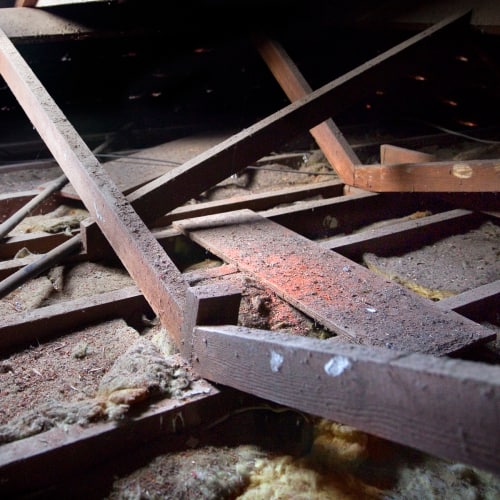 CAVITY CLEANING
When work is done in your attic or on your roof most likely there is a mess left behind. Over time more mess accumulates in your roof space and this could weigh your ceilings down.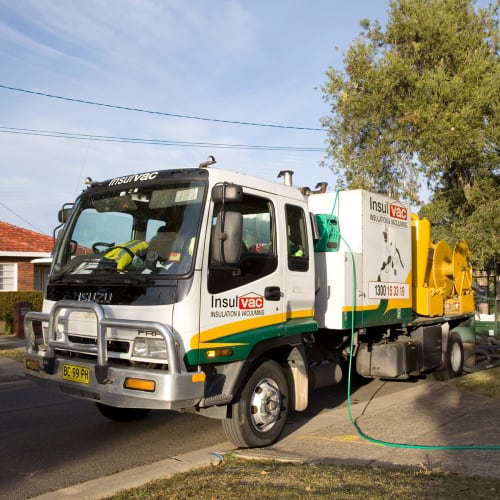 INSURANCE WORK
All our work is quality assurance guarantee. Insulvac takes pride in all aspects of our service delivery ensuring we leave you happy with our work and service.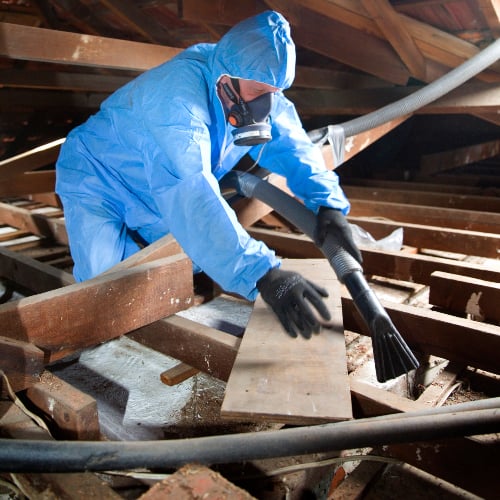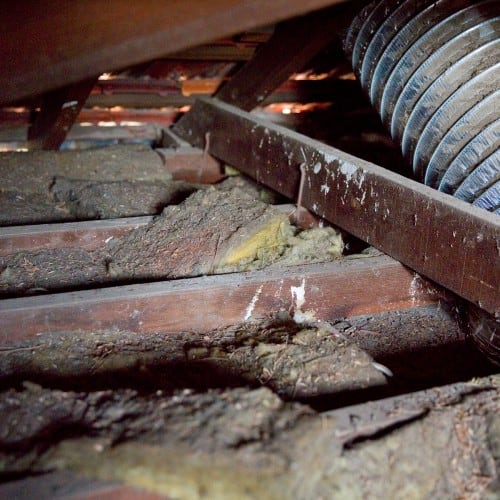 LEAD TESTING
Because Lead is cheap and useful, it is found in many products and places in the environment. Over the years large amounts of dust collect in your roof space, often containing lead; we could be talking about your attic right now!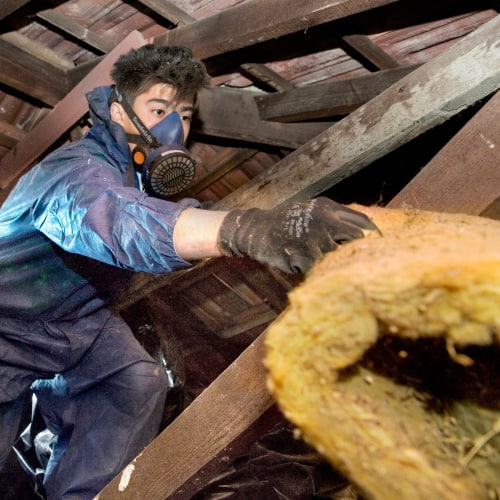 INSULATION REMOVAL
We cannot put enough emphasis on the immediate benefits for your family and the long-term benefits for our environment from insulation removal and replacement. It's a smart move for everybody.